[ad_1]


Los Angeles Dodgers at Pittsburgh Pirates (-109,
8)
Josh Beckett makes his return from the disabled list Tuesday to
lead the Los Angeles Dodgers into the second of three games at
Pittsburgh. Beckett has been sidelined since earlier this month
with a hip issue which temporarily derailed a spectacular
campaign, as the veteran had posted scoreless outings in five
of nine appearances prior to the injury. He will be hoping to
pitch the Dodgers to their third straight win after they took
the series opener 5-2.
Los Angeles shortstop Hanley Ramirez and right fielder Yasiel
Puig both remain day-to-day after being hit in the hand by
pitches over the weekend in St. Louis. Pittsburgh will be
looking to bounce back from a six-hit effort in the opener,
which ended its home winning streak at six and dropped the club
to 15-30 against the Dodgers all-time at PNC Park. The Pirates
still own the top home mark in the National League at 32-21.
TV: 7:05 p.m. ET, SNLA (Los Angeles), ROOT
(Pittsburgh)
LINE HISTORY: Books opened the Pirates as -114
home faves and are now -109. The total opened at 8.

INJURY REPORT: Dodgers – RF Yasiel Puig (Questionable,
hand), SS Hanley Ramirez (Questionable, hand), 3B Chose Figgins
(15-day DL, hip). Pirates – SS Clint Barmes
(15-Day DL, groin).
COVERS POWER RANKINGS: Dodgers (-185), Pirates
(-163).
WHAT BOOKS SAY: "After winning the first game
of the series, the Dodgers send Josh Beckett to the mound
looking for their third-straight win. The Pirates are trying to
stay in the Wild Card race and send Vance Worley to the mound.
So far this morning we are seeing all Dodger action, with 90
percent of the action on the money line, 81 percent of the
action on the 1.5 run run line and the total of 8 runs is
seeing a split in the action 51 percent/49 percent u/o."
Michael Stewart,
CarbonSports.ag
WHAT CAPPERS SAY: "Josh Beckett has pitched
well this season with a 2.26 ERA and 1.03 WHIP in 17 starts for
the Dodgers, but he struggled in his past two starts before
going on the 15-day disabled list on July 6 with a hip problem.
Beckett lasted just five innings in each of his previous two
outings with a 4.50 ERA and 1.30 WHIP during that span. He is
scheduled to return from the DL for tonight's start, but it is
unknown how effective the 34-year old veteran will be as the
season wears on this year." Covers Expert Steve Merril
WAG WAR: Dodgers OF Carl Crawford's fiancee
Evelyn Lozada and Pirates OF Andrew McCutchen's fiancee Maria
Hanslovan.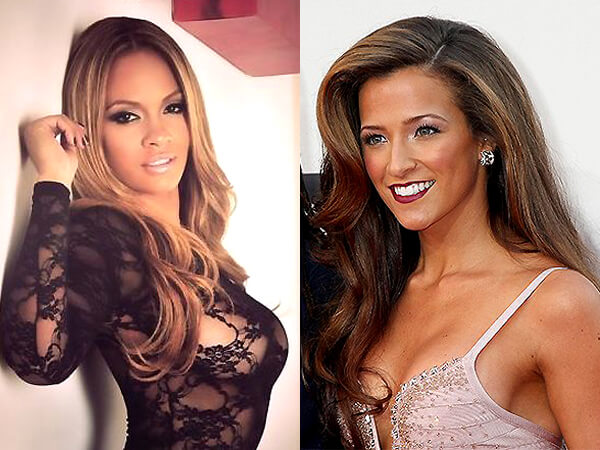 PITCHING MATCHUP: Dodgers RH Josh Beckett
(6-5, 2.26 ERA) vs. Pirates RH Vance Worley (2-1, 3.38)
Beckett yielded three hits in five scoreless frames at Colorado
on July 6 in his most recent outing. Including his no-hitter at
Philadelphia on May 25, he owns a 1.74 ERA over a span of nine
starts, which includes five innings with two runs allowed
against Pittsburgh at home on May 30. Overall, the 34-year-old
is 1-2 with a 2.16 ERA in three career starts against the
Pirates, none of which have taken place in the Steel City.
Worley has not started since July 8, having thrown two innings
in relief at Cincinnati in his final appearance before the
All-Star break. He has lasted seven frames in each of his two
home starts, allowing four runs on 11 hits along the way.
Worley has surrendered nine runs in eight innings over two
starts versus Los Angeles, but hasn't faced the Dodgers since
2012.

TWEET BEAT:
TRENDS:
* Over is 11-4 in umpire Toby Basner's last 15 games behind
home plate.
* Dodgers are 5-0 in Beckett's last five road starts.
* Under is 3-0-1 in Pirates last four overall.
* Pirates are 8-2 in their last 10 games following a loss.
COVERS CONSENSUS: 62.58 percent of wagers on
Covers Consensus are backing the Dodgers.
[ad_2]

Source link