[ad_1]

In the past few years football has taken over Sunday's in
Las Vegas. The rise of fantasy football combined with traditional
NFL betting makes Sunday's more popular in bars and sportsbooks
than ever before.
Sports betting only accounts for about 1.5 percent of gaming
revenue for casinos, so operators have been looking for ways to
monetize the space that sportsbooks take up. The future of
sportsbooks began about five years ago with Lagasse's Stadium
at The Palazzo.
With unique stadium seating, couches, VIP boxes, food, drinks
and a small casino, Lagasse's Stadium has everything you could
want in a sportsbook. It became a great option for sports
bettors and it generated revenue in ways a book never did in
Vegas.
While the elements at Lagasse's Stadium show their age (they
haven't upgraded their main TV screens in a while) the book is
packed every Sunday to the point where there's rarely space
available for walk in customers to watch the games. Reservations
are recommended.
Personally, my romance with Lagasse's Stadium has passed. It
seems as though they overbook space and will stick large
parties in spaces too small for them. After a couple less than
stellar visits, I've moved my football viewing elsewhere.
If I'm in the mood to eat and drink while watching the games on
a Sunday I'll sometimes head to Blondies at Planet Hollywood.
The food is very mediocre but there are 50 or so TVs, so all of
the games are all visible and waitress service is always good.
Like Lagasse's Stadium, you can make a reservation in advance
to guarantee you have a seat. As I've gotten older, I've
realized that the guaranteed seat to watch football on a Sunday
morning is sometimes worth an extra half hour to hour of sleep
and not camping out at the sports book at 8 a.m.
The new Umami Burger/Beer Garden/Sportsbook at SLS Las Vegas
seems like it will be a good place to eat, drink and watch the
games but there aren't seat reservations at this moment. TAP at
MGM Grand and The Pub at Monte Carlo are also excellent bars
that offer food on Sunday mornings. Beer drinkers will love The
Pub as they have one of the best and largest beer selections on
the Las Vegas Strip.
The proliferation of bars and restaurants is great but there's
still nothing that beats the traditional sportsbook atmosphere.
The Venetian and The Mirage are easily my favorite traditional
books in Vegas. The Venetian is only a couple of years old.
It's huge and has the best TV screens of any book. The dark
ceiling and lighting make for a level of brightness unmatched
by anyone.The size of a sportsbook is key for football. The
crowd noise and reactions are a major part of what makes for a
great atmosphere. The enclosed space of The Venetian book is
almost like an echo chamber.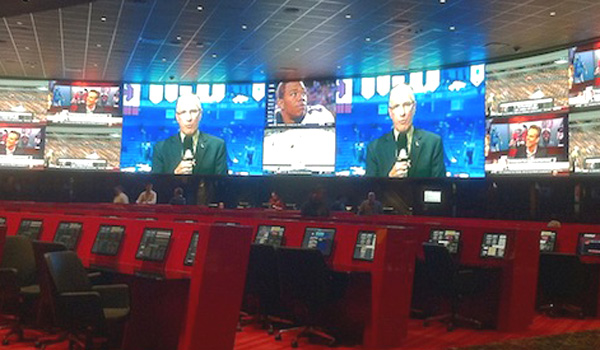 A couple of years ago, The Mirage renovated their entire
sportsbook. They added a humongous HD screen that can display
every game in different sizes according to preference. They did
away with much of the desks and chairs for plush lounge chairs.
The openness of this sports book feels good and the games look
great. Additionally, if you need a snack there are plenty of
restaurants within 30 seconds.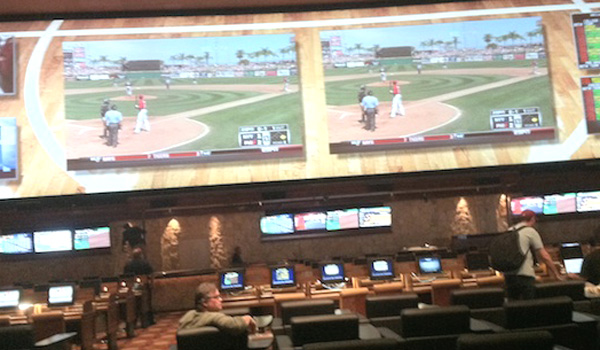 If you're a beer drinker you might want to check out Tag at The
Quad (soon to be The Linq Hotel). They have over 300 different
beers in bottles. Many of those beers you won't find anywhere on
the Vegas Strip. Tag also has a mobile betting station, so you
don't have to miss any action if you want to make a bet during
the games. Even better, if you play video poker during the games
you can drink these craft beers for free. Dig that.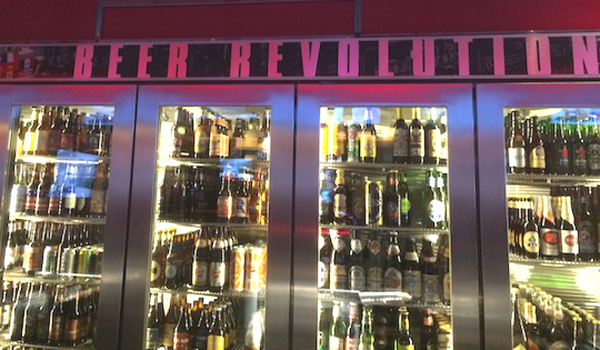 The good news is that there are more great places to watch
football in Vegas than ever. I haven't even touched on every good
option. I'll take you off the strip another time to give you some
ideas on where to watch the games if you're looking for something
different.
[ad_2]

Source link