[ad_1]

Here's a comprehensive look at betting notes for the
weekend's major league action:
Nine is Enough
The San Diego Padres (-123, O 7) erupted for a season-high nine
runs in the sixth inning en route to a 13-3 thumping of the
host Chicago Cubs on Thursday. The Padres have gone Over the
total in back-to-back games for just the third time since the
end of May.
Simon Sliding?
Cincinnati starter Alfredo Simon will look to
bounce back from a rough first outing of the second half as he
leads the Reds (-134) against the visiting Washington
Nationals. Simon leads the majors in value (+$1,230) but was
trounced 7-1 by the Yankees in his first start following the
All-Star break.
Over-Lee Predictable
Philadelphia lefty Cliff Lee has been a strong
Over play this season as he and the Phillies entertain the
Arizona Diamondbacks on Saturday night. Lee, one of the
stingiest hurlers in baseball over the past seven years, is
7-3-1 O/U and has five Overs in his last six outings.
Wainwright to Rebound?
Expect a strong effort from St. Louis Cardinals ace
Adam Wainwright as he faces the host
Cubs. Wainwright is coming off a loss to Tampa Bay last time
out; the Cardinals have followed all four of their previous
losses in Wainwright starts with victories in his next
outing.

Pitching Notes
* Toronto left-hander Mark Buehrle has yet to
figure out the New York Yankees. Buehrle, whose Blue Jays
(+123, 8) visit the Bronx on Friday, is 1-11 with a 5.81 ERA in
18 career starts versus the Yankees.
* Baltimore right-hander Bud Norris looks to
continue his red-hot run Saturday as the Orioles visit Seattle.
Norris is 5-1 against the moneyline in his last six starts
while putting together a five-game Under streak.
* Boston Red Sox righty Jake Peavy carries
the worst value in the majors into Sunday's tilt against the
Tampa Bay Rays. Peavy is at a dismal $-1,371 for the season,
while the Red Sox have lost his last nine starts.
Hitting Notes
* Boston shortstop Xander Bogaerts is mired
in a lengthy slump, batting just .157 since the end of may to
see his average for the season dip to .237. Coincidentally,
Bogaerts is a career .237 hitter against the Rays (-134, 6.5),
who host Boston on Friday.
* It should come as no surprise that the San Francisco Giants
have struggled versus Los Angeles Dodgers ace Clayton
Kershaw. Members of the Giants roster are hitting a
combined .214 in 276 at-bats versus Kershaw, who takes the hill
Saturday night.
* Yankees shortstop Derek Jeter may be a good
bet to add to his Hall of Fame hit total Sunday against the
Blue Jays. Jeter is a career 6-for-11 hitter against Toronto
starter JA Happ, with a pair of home runs and
three RBIs.
Totals Streak
Cincinnati Reds (0-4 O/U): The Reds enjoyed a
much-needed day of rest Thursday after capping a winless
six-game road trip with a 5-1 thumping at the hands of the
Milwaukee Brewers. Cincinnati, which scored just 12 runs during
the trek, is 45-53-3 O/U for the season.
Prop of the Day
Expect a closely contested affair in St. Petersburg between
Boston's Jon Lester and fellow southpaw
David Price. Bettors should look at either
team to win by exactly one run, with the Red Sox valued at +500
to do so and Tampa Bay set at +325.
Injury Notes
* The New York Yankees may be forced to place first baseman
Mark Teixeira on the 15-day disabled list with
a lat injury. Teixeira has already missed 25 games this season,
with the Yankees going 13-12 SU, 11-13-1 O/U and earning 154
units in those contests.
* Minnesota Twins hurler Phil Hughes survived
a scare after taking a liner off his right shin Thursday
against the Chicago White Sox. X-rays came back negative on
Hughes, who left in the fourth inning but remains fourth in the
majors in money earned so far in 2014 (+$818).
WAG of the Day
Jennifer Pena is the girlfriend of Toronto
Blue Jays slugger Edwin Encarnacion.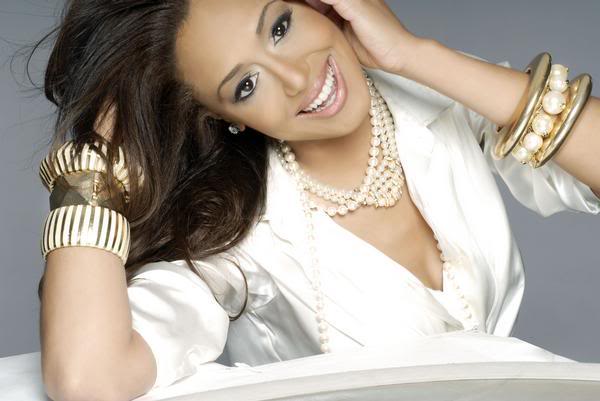 Weather Watch
* Wind at Wrigley Field will blow out to left field at 11 mph
for Friday's game between the host Cubs and the Cardinals.
Teams have combined to go 2-9 O/U over the previous three
seasons with the wind blowing out to left.
* Philadelphia fans will be treated to wind blowing out to
center field at 9 mph Saturday as the Phillies entertain the
Arizona Diamondbacks. The home side won just seven of 20 games
under similar wind conditions in 2013, with a 12-7-1 O/U.

** Odds, stats, weather forecast and probable pitchers as
of 3 a.m. ET Friday.
[ad_2]

Source link