The curtain will close on Week 4 of the NFL schedule in Seattle as the Seahawks host the Detroit Lions at CenturyLink Field Monday night.
In order to get a grasp on this primetime matchup, we've enlisted the help of those who know these teams the best. Expert NFL bloggers Jeremy Reisman of Detroit blog Pride of Detroit and Rob Davies of Seattle blog Field Gulls strap on the pads and debate which team will not only win, but cover the spread Monday night.

WHY DETROIT COVERS THE SPREAD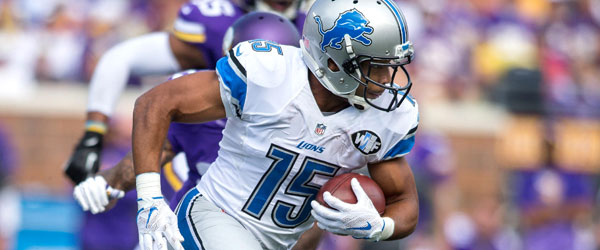 Jeremy Reisman is the managing editor of Pride of Detroit. You can follow them on Facebook and Twitter @PrideOfDetroit
Desperation
Already 0-3, the Detroit Lions absolutely need a win on Monday to salvage any hope for the season. This week, several players and coaches have come under fire for their performances, so they will come out playing for their jobs.
Competitive
Though the Lions are 0-3, they have been competitive in every game so far. They had the lead in the fourth quarter in San Diego, they never trailed by more than two possessions against Minnesota, and Denver was a two-point game with 10 minutes to go. A 10-point spread is too high of a spread for a team this competitive.
Golden Tate's motivation
It's no secret that Tate left Seattle on rocky terms and he will be highly motivated to take it to his previous team. The Lions offense has really needed a spark this season and Tate's motivation may help Detroit get back on track against this tough Seattle defense.

WHY SEATTLE COVERS THE SPREAD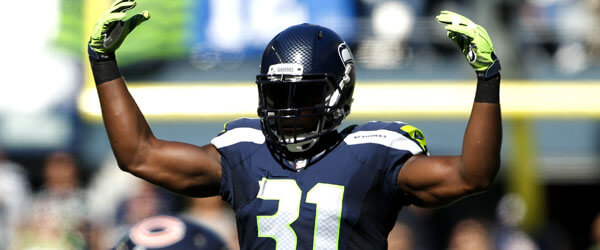 Rob Davies writes for Field Gulls. You can follow them on Facebook and Twitter @FieldGulls
Will Detroit be able to run the ball?
The Lions rank dead last in rushing YPG (45) and rushing YPA (2.6). Both totals must improve quickly otherwise Detroit will soon be planning for next season. However, it's unlikely to increase in Seattle on Monday night. Brandon Mebane may not suit up at defensive tackle for Seattle, but Jordan Hill is playing lights out in relief. Joique Bell averages 1.1 YPA and will be swallowed up by the Seahawks, which likely results in rookie Ameer Abdullah carrying the load. He's shown promise, but against a snarling-all-over-again Seahawks defense looking to show off on MNF, Abdullah will need to fight for every inch.
Seattle has its boom back
Kam Chancellor returns to the Seahawks and they immediately shut out an opponent. Yes, it was against an offense minus Jay Cutler and Alshon Jeffery, but shutting out any team in the NFL is no mean feat. Unlike the previous two weeks, Seattle's defense was a swarm of tacklers last Sunday, having found their verve and tenacity once again. Could it be Kam Chancellor's influence? You bet your life it is. Without Chancellor, Seattle's secondary is just a Legion. His presence is felt not only on the field, but  also in the locker room. Chancellor is a true leader of men, made of granite that opposing offenses truly fear. Be it running the ball or passing it on Seattle this week, Kam's back there waiting for you.
CenturyLink Field
In the Russell Wilson era, the Seahawks are 5-0 SU and 5-0 ATS when playing at home on national television, be it a Thursday, Sunday or Monday night, which makes them practically unbeatable at CenturyLink Field in primetime. This current Detroit team doesn't look in any shape to threaten that record. The home crowd goes bananas when it comes to these occasions and better teams than these Lions simply haven't been able to cope with the noise in the stadium. It simply spurs the patrons on and the defense feeds from it gleefully. Kam Chancellor won't need to do much rabble rousing.
Join the debate. Who covers Monday night: Lions or Seahawks?
[ad_2]

Source link