[ad_1]
1. Ben Howland's presence immediately makes Mississippi State relevant
For the second consecutive season, an SEC school has hired a head coach and made a splash. Nearly 12 months after Auburn tabbed Bruce Pearl, the Bulldogs plucked Howland from Southern California in an effort to revitalize their basketball program. Mississippi State hasn't been to the NCAA Tournament since 2009 and the addition of Howland gives the Starkville school legitimate hope that returning to the field of 68 could one day be a possibility. People forget that Howland wasn't fired at UCLA for losing and won the Pac-12 regular-season title in 2013 in addition to beating Arizona three times along the way. It will be interesting to see how quickly he can get things going in Starkville. The Bulldogs were 37-60 under Rick Ray the past three seasons.
2. Kyle Wiltjer is quietly playing like one of the best players in the country
You can tell when a player feels like every shot he takes is going to go in and that's just the type of rhythm that Wiltjer is currently in. The Kentucky transfer has made 18 of 24 field goals in the Bulldogs' first two NCAA Tournament games and is averaging 23.5 points and 7.5 rebounds during that span. Wiltjer is also 6 for 9 from 3-point range in Gonzaga's back-to-back wins over North Dakota State and Iowa. This kid's success is another example of why transfers should relish the red-shirt year. Too often players who leave their original post are in a hurry to get a waiver and play immediately when they may be better off doing what Wiltjer did. Lacking strength and mobility, Wiltjer changed his body last year while he was sitting out and added nuances to his game that are now noticeable. This kid is truly reaping the fruits of the labor. Mark Few's squad next plays UCLA in the Sweet 16.
3. Cincinnati will help prepare Kentucky for West Virginia
The Bearcats stood toe to toe with the mighty Wildcats last Saturday before running out of gas midway through the second half and that experience will help prepare John Calipari's squad for its Sweet 16 matchup against West Virginia on Thursday. The Mountaineers are one of the more physical teams in all of college basketball, and just like Cincinnati, they'll come at you with reckless abandon for 40 minutes. Mick Cronin worked for Bob Huggins before he became a head coach at Murray State and it's no coincidence that each of their current programs plays every possession like it's their last. The big difference between these two teams in terms of their matchups against Kentucky? West Virginia presses for 40 minutes while Cincinnati does not. Applying pressure against a team with supreme talent often provides more opportunities for the opponent to generate easy baskets and it will be interesting to see if Huggins opts to go in that direction against the Wildcats in Cleveland. The Mountaineers have gotten back to the NCAA Tournament's second weekend by wearing teams out, but that's not necessarily going to be the best way for them to have a chance to upset Kentucky. West Virginia has forced a combined 40 turnovers in its first two NCAA games.
4. The Big East again has serious questions
The facts are the facts: the new rendition of this league has only sent one team to the Sweet 16 in the past two years and that team is Xavier, which beat Georgia State in the Round of 32 to advance to the NCAA Tournament's second weekend. The Big East performed significantly better in the non-conference portion of the schedule than it did a year ago, but the struggles that this conference has had in March is alarming. The Big East had six teams in the field of 68 this season as opposed to just four in 2014 and it will be interesting how this conference develops in the years to come. Right now, it looks more like it's on par with the Atlantic 10 and the American than it does with the power five conferences.
5. Cinderella is gone from the NCAA Tournament
There are no more mid-major darlings to keep an eye on in the field of 68. The lowest seeded teams remaining in the bracket are UCLA (11) and NC State (8), two programs that have each won national titles. March Madness generally tends to be a time where little schools take center stage, but aside from Georgia State's miraculous comeback over Baylor and UAB's upset over Iowa State, Goliath has reigned supreme over David. The amazing thing about all of this? Wichita State, a program from the Missouri Valley Conference is no longer even remotely considered or viewed as a mid-major. Years ago, the Shockers' presence in the second weekend would be a national story. Now? Gregg Marshall's team is just seen as another squad among many capable teams that have a chance of advancing in their next game.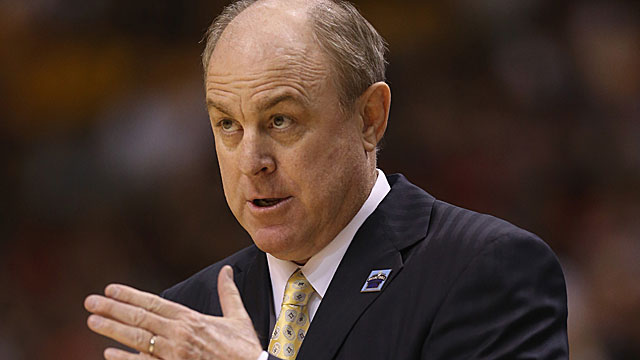 [ad_2]