[ad_1]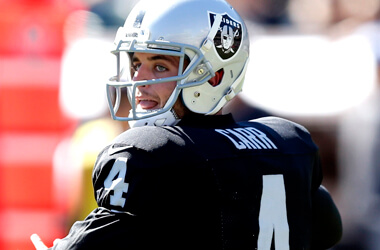 USA Today Sports
Each week during the pro football season, Covers
Expert Art Aronson of AAA Sports looks at the NFL odds and
tells you which spread to bet now, which one to bet later, and
which total to watch as the week plays out.
Spread to bet now
New England Patriots at Indianapolis Colts
(-2.5)
The Patriots (7-2) have risen to the top of many power
rankings but really don't have a signature road win. Getting
this one would be a huge boost, especially with
post-Thanksgiving games at Green Bay and San Diego still to
come. Both the Pats and Colts (6-3) are coming off their bye
week and should be rested and prepared. The line opened at
Indy -2.5 and figures to sit there barring any news involving
Tom Brady or Andrew Luck. Two things to look for here are New
England's inability to run the ball effectively since Stevan
Ridley went down, and the Colts' propensity to turn the ball
over. Unless some sharps throw in some last money, this
line should set in cement, so bet it now whichever way you
want to go.

Spread to wait on

Houston Texans at Cleveland Browns (-3)
The Browns are in the conversation again for the first time
in decades, and the Dog Pound is giddy at the thought that
Cleveland could actually win the AFC North. The line in this
one opened at Browns -3 and bettors have been pounding
Cleveland over a Houston team that has lost four of its last
five. The Texans have won twice on the road, but they came at
Oakland (season opener) and at Tennessee. If the money
remains on Cleveland through mid-week, books may be forced to
move it to 3.5 to balance things out. So if you like Houston
at 3.5, hang on a bit and you might get your wish by Thursday
or Friday. Or perhaps even a few hours before kickoff.

Total to watch
Oakland Raiders at San Diego Chargers
(44)
The Chargers have had a week off to think about that
embarrassing 37-0 defeat in Miami, and figure to have spent
some time working on their offense. Right on cue the winless
Oakland Raiders come to down, fresh off their own 41-17 loss
to the Broncos this past Sunday. Rest assured San Diego won't
be shut out for a second straight game. In fact, at minimum
the Chargers should be in the mid- to high-30s against an
Oakland team that is on the fast track to an 0-16 season.
This one should be a feast for over players, assuming the
Raiders can reach the end zone once or twice.
[ad_2]

Source link