[ad_1]

The Seattle Seahawks had an extra week to prepare for the
Washington Redskins as the two are set to square off on Monday
Night Football this week.
Washington is coming off an awful 45-14 loss – as a 3-point
fave – to the New York Giants last week, while the last time
the Seahawks played, they registered a memorable overtime
victory over the Denver Broncos in a Super Bowl rematch.
Oddsmakers opened the Seahawks as 7-point road favorites for
this game and most shops are now dealing a 7.5.
In order to get a grasp on this primetime matchup, we've
enlisted the help of those who know these teams the best.
Expert NFL bloggers Rob Davies of Seahawks blog Field Gulls
and Scott Jennings of Redskins blog Hogs Haven strap on
the pads to debate not just who wins, but which team will cover
the spread when the Seattle Seahawks visit the Washington
Redskins Monday night.
WHY SEATTLE WILL COVER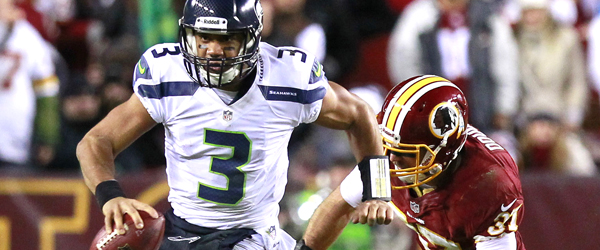 Rob Davies writes for Field Gulls. You can follow them
on Facebook and Twitter
@FieldGulls.
Seahawks have won at FedEx on the big stage
before
It's been less than two years since Seattle traveled to D.C.
for a game with far greater ramifications than this one. The
Seahawks beat the Redskins 24-14 on NFC Wild Card weekend in
January 2013 and this after they'd looked shell shocked when
staring at a 14-0 deficit before the first quarter had even
ended.
Not only did Seattle score 24 unanswered points that day, but
Washington then never ran a single play inside Seattle
territory for the remaining three quarters. The Seahawks won't
feel in the slightest bit intimidated on Monday night as they
know they can win in the Nation's capital. Russell Wilson was
still a rookie two years ago when leading that comeback. He's
twice the quarterback he was then.

No more complacency in Seattle
The San Diego Chargers beat the Seahawks at exactly the right
time. Maybe Seattle was looking past an inconsistent team to a
matchup with the Broncos a week later. Whatever the reasons,
that defeat instilled in Earl Thomas once again his
"championship spirit" and he may as well have been speaking for
the whole team. Yes, Washington was blown away by the Giants
last time out, which has them ultra focused this week, but this
is no longer a Seattle team that simply thinks it can beat
anybody simply by showing up. The Seahawks are battle hardened
all over again and won't be taking anybody lightly. The
Chargers did a bad thing for the rest of the NFL.

One dimensional Washington?
If Kirk Cousins truly has shaken off his four interception
nightmare against the Giants, then fair play to him. However,
that's extremely unlikely and he faces the most vaunted
secondary in the league this week. He looked fine against the
Jaguars and Eagles, but Sherman, Thomas, Chancellor and Maxwell
aren't the Jaguars or Eagles. An early pick could prove
disastrous, but, even without that, the Redskins may opt to
pound the rock behind Alfred Morris and Roy Helu…against a
stout Seahawks run defense giving up just 72.3 rushing yards
per game. The confidence Cousins has will prove pivotal to the
outcome and the only way he'd feel more daunted this week was
if the game was being played in Seattle.

WHY WASHINGTON WILL COVER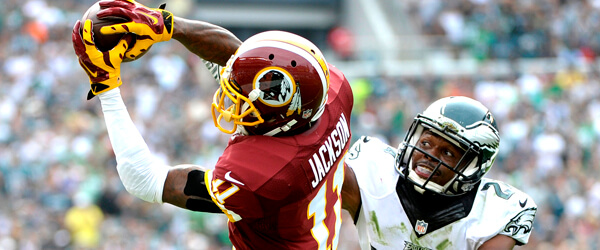 Scott Jennings writes for Hogs Haven. You can follow
them on Facebook
and Twitter @HogsHaven.

Redskins' injury report Is getting smaller
Last week the Redskins played on a short week with 17 players
on the injury list. The entire defensive line was banged up and
it showed against the Giants. Jason Hatcher was missing
the burst in his first step last week while dealing with a
hamstring injury, but he has been a full participant in
practice. DeSean Jackson has been a full go this week, and
looks ready to make some plays against his old friend Richard
Sherman.
Tight Ends will find space against Seattle's
defense
The Redskins top two tight ends, Jordan Reed and Niles Paul,
will both be able to find openings against Seattle's defense.
Paul was having a breakout season in Jay Gruden's offense until
he was knocked out of the Giants game. Both will be listed as
questionable for the game, but at least one will play and take
advantage of a weak spot for Seattle.
The Redskins pass rush will get to Russell
Wilson
The Redskins front seven was dealing with several injuries last
week, but has had 11 days to heel between games. Jason Hatcher
has been a force since the start of the year, and will disrupt
Seattle's offensive line. Ryan Kerrigan leads the league in
sacks with five, and should be able to add to that total
Monday. The Redskins secondary is questionable, so getting
quick pressure on the QB will be key to hanging with
Seattle.

Join the debate. Which team covers on Monday Night Football:
Seattle or Washington?
[ad_2]

Source link