[ad_1]

Detroit Tigers at Baltimore Orioles (+110,
7)
The Detroit Tigers are enjoying their fourth straight American
League Central Division crown but are still looking for their
first World Series title since 1984. The Baltimore Orioles, who
host Tigers in Game 1 of the AL Division Series on Thursday,
are appearing in the postseason for the second time in three
years after a drought of 15 seasons. The AL East champion
Orioles battled into the last week for the best record in the
AL after running away with the division.
Detroit has been in postseason mode for the last month while
fighting off the Kansas City Royals in the Central and appear
primed for the series with Justin Verlander coming around to
solidify the rotation. The question with the Tigers has always
been the bullpen, but closer Joe Nathan did manage to put
together four straight scoreless appearances to close the
regular season and Anibal Sanchez has been added to the setup
mix. Baltimore does not have the big-name starters like Detroit
but overcame the loss of Manny Machado and Chris Davis on
offense thanks in part to a bullpen that ranked third in the AL
with a 3.10 ERA.
LINE HISTORY:The initial opening saw the O's
as +114 home dogs, but as of Wednesday morning they moved
slightly to +110. The total has not shifted from the opening 7.
INJURY REPORT: Tigers – OF Rajai Davis
(Ques-Groin) Orioles – N/A
WEATHER: Gametime will see temperatures
in the low 70°F range with a slight breeze blowing out towards
left field.
COVERS POWER RANKINGS: Tigers (-187), Orioles
(-196)
WHAT CAPPERS SAY: "Make it four A.L.
Central titles in a row for the Tigers. They have the pedigree
and the talent to represent the A.L. in the World Series. The
O's might be the most well-balanced team in baseball, but I'm
not sure their pitching will hold up for three rounds."
Covers Expert Sean Murphy
WAG WAR: Tigers' David Price's girlfriend
Tiffany Nicole Smith and Orioles' Kevin Gausman's girlfriend
Taylor North.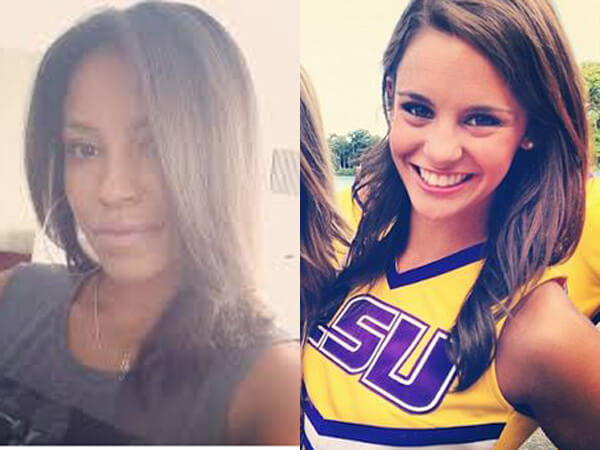 PITCHING MATCHUP: Tigers RH Max Scherzer (18-5,
3.15 ERA) vs. Orioles RH Chris Tillman (13-6, 3.34)
Scherzer is set to make a killing in free agency this winter
and can only increase his market value with another successful
postseason. The reigning Cy Young Award winner appeared in four
playoff games last fall and went 2-1 with a 2.82 ERA and 34
strikeouts in 22 1/3 total innings. Scherzer has not faced
Baltimore since a pair of starts in 2013, when he allowed four
runs in 14 innings.
Tillman had a string of 20 straight starts allowing three or
fewer earned runs come to an end in his final regular-season
turn at Toronto on Friday, when he was reached for four runs
and 11 hits in six frames. The 26-year-old did not walk a
batter in that start and has issued two or fewer free passes in
each of his last five outings. Tillman last faced the Tigers in
Detroit on April 6 and held them to one run on five hits in 8
1/3 innings to pick up the win
TWEET BEAT:
TRENDS:
*Under is 7-0-1 in Tigers last 8 Divisional Playoff road
games.
*Orioles are 15-6 in their last 21 during game 1 of a
series.
*Orioles are 4-0 in Tillman's last 4 starts vs. Tigers.
*Tigers are 5-1 in the last 6 meetings.
COVERS CONSENSUS: 53.63 percent of Covers
users are behind the O's +110 with 62 percent of total action
on the over.
Kansas City Royals at Los Angeles
Angels
Jered Weaver will try to cool down Kansas City when the Los
Angeles Angels host the revved-up Royals in Game 1 of the
American League Division Series on Thursday. Kansas City
recorded a wild 9-8, 12-inning victory over the Oakland
Athletics in Tuesday's wild-card game, stealing seven bases to
match a postseason record and scoring twice in the bottom of
the 12th for the win. The Angels led the AL with 98 victories
and won the AL West by 10 games.
There was a lot of chatter about Garrett Richards supplanting
Weaver as Los Angeles' ace until Richards suffered a
season-ending knee injury. Weaver ended up tied for AL lead in
victories and he is being counted on to step up in a postseason
in which Los Angeles expects to reach the World Series. The
Royals, who displayed big-time resilience in the wild-card
victory, will start Jason Vargas – Weaver's former college
teammate at Long Beach State.
TV: 9:07 p.m. ET, TBS
INJURY REPORT: Royals – N/A
Angels – OF Josh Hamilton (Prob,
Shoulder)
WEATHER: Temperature for first pitch is
projected to be in the low 90° range, but will quickly drop to
80°. There will be a small 6 mph wind towards
right field.
COVERS POWER RANKINGS: Royals (-173), Angels
(-206)
WHAT CAPPERS SAY: "The undisputed best
team in baseball entering the postseason – and few saw it
coming. Will a letdown be in order for the playoff-starved
Royals fan base? We'll find out." Covers Expert Sean Murphy
WAG WAR: Royals Eric Hosmer's girlfriend
Kimberly Figueroa and Chris Iannetta's wife Lisa.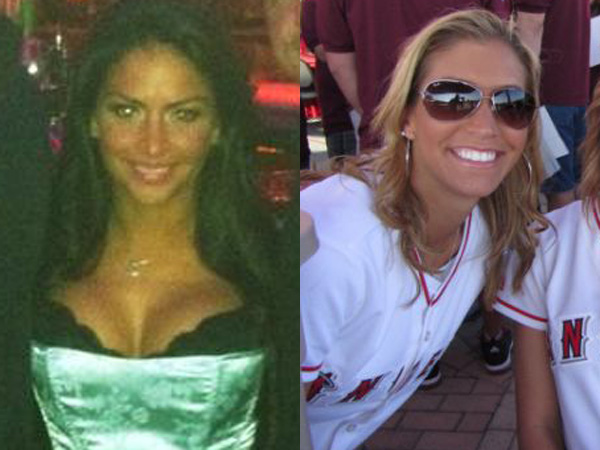 PITCHING MATCHUP: Royals LH Jason Vargas (11-10,
3.71 ERA) vs. Angels RH Jered Weaver (18-9, 3.59)
Vargas had a rough September, going 1-3 with a 6.57 ERA in five
outings. He had a 6.10 ERA in two no-decisions against Los
Angeles this season and is 5-4 with a 3.02 ERA in 15 career
appearances (14 starts) against the Angels. Vargas went 9-8
with a 4.02 ERA for Los Angeles in 2013 before leaving as a
free agent and signing with Kansas City.
Weaver didn't face the Royals this season and is 7-4 with a
2.21 ERA in 12 career starts. This will be his fourth career
postseason start and he is 2-1 with a 2.61 ERA in six
appearances (three starts). Weaver went 3-2 with a 3.66 ERA in
five September starts and gave up three homers while losing to
Seattle in his final regular-season start.
TWEET BEAT:


TRENDS:
*Royals are 5-1 in their last 6 road games vs. a right-handed
starter.
*Under is 26-12 in Angels last 38 home games.
*Royals are 3-7 in the last 10 meetings.
*Angels are 6-0 in Weavers last 6 starts vs. Royals.
[ad_2]

Source link