PHILADELPHIA — Kentucky coach John Calipari isn't at the NCAA East Regional, but he's still getting attention. Calipari announced this week that every Kentucky player eligible for the NBA Draft will declare and test the waters without signing with an agent, something that is now allowed by the NCAA.
"Well, [Calipari] is not getting any pub here lately, because he's not playing," Notre Dame coach Mike Brey said Thursday from the NCAA Tournament East Regional. "So he's doing anything to stay out there. The guy's a master. He's a master."
Brey joked that he's going to put his name into the draft, too.
"I don't want to hear about it's tough on coaches," Brey said. "One of my assistants started whining about it. I almost fired him last night. I said, 'Shut up.' I think it will save some bad decisions that we've had that a kid can go, get the information and still have time to digest it. Certainly for Demetrius Jackson, it's great. And I love how the NBA and the NCAA are really working more hand in hand lately. This is a great rule."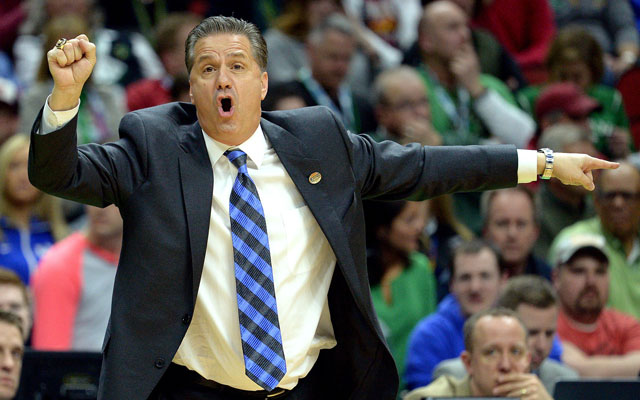 ---
Follow and read more from Jon Solomon on Facebook and Twitter.
[ad_2]

Source link